Company Type: Accounting, Financial Consulting
Location(s): Florida and New Jersey
Year founded: 2017
Target Market: Businesses—predominantly small to medium sized
---
Inspiring the Brand
We were engaged to shape this brand from the ground up, including name generation, logo concepting, website building, and marketing materials. Being a woman-owned company, we wanted to develop a brand that was women-focused and personality driven. We wanted to position it as not just an accounting firm, but as a strong, personable business development firm.
The Final Identity
The name and logo set reflect a serious-but-not-too-serious brand personality. "Go Figure" is a cheeky North American interjection of surprise or bewilderment, but in an accounting context, "figure" refers to both the numbers involved in accounting and the "figuring out" of complex business finances.
Visually, we pair clean, open space with bold-yet-feminine colors and fonts. The shortened "GF" icon acts as a seal, allowing for versatility in less horizontal spaces. The contrast of the descending g and the ascending f is a subtle nod to Go Figure's accounting software of choice, QuickBooks.
For the color palette, white and off-white neutrals create a background for the three main colors to pop off of. The deep green that is the primary brand color is another nod to QuickBooks, while the deep turquoise and magenta accent shades are boldly feminine.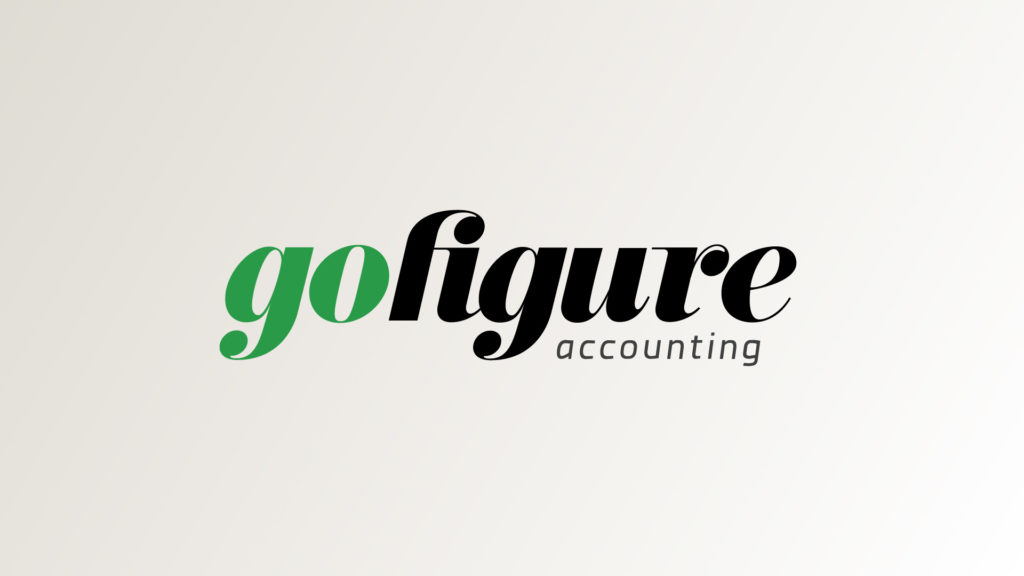 Application
The main design elements in Go Figure branding are use of color and text. Marketing materials and messaging typically emphasizes the action and forward motion of "Go" and "Going," namely to target business people always on the go and high-achieving "go-getters." "Go" also conveys action, as in Go Boldly, Go the Distance.
Where most accountants would use number graphics and photos of serious-looking businessmen, we opt for a more human-centric approach, showing everyday professionals hard at work, happy to be focusing on their business rather than their finances.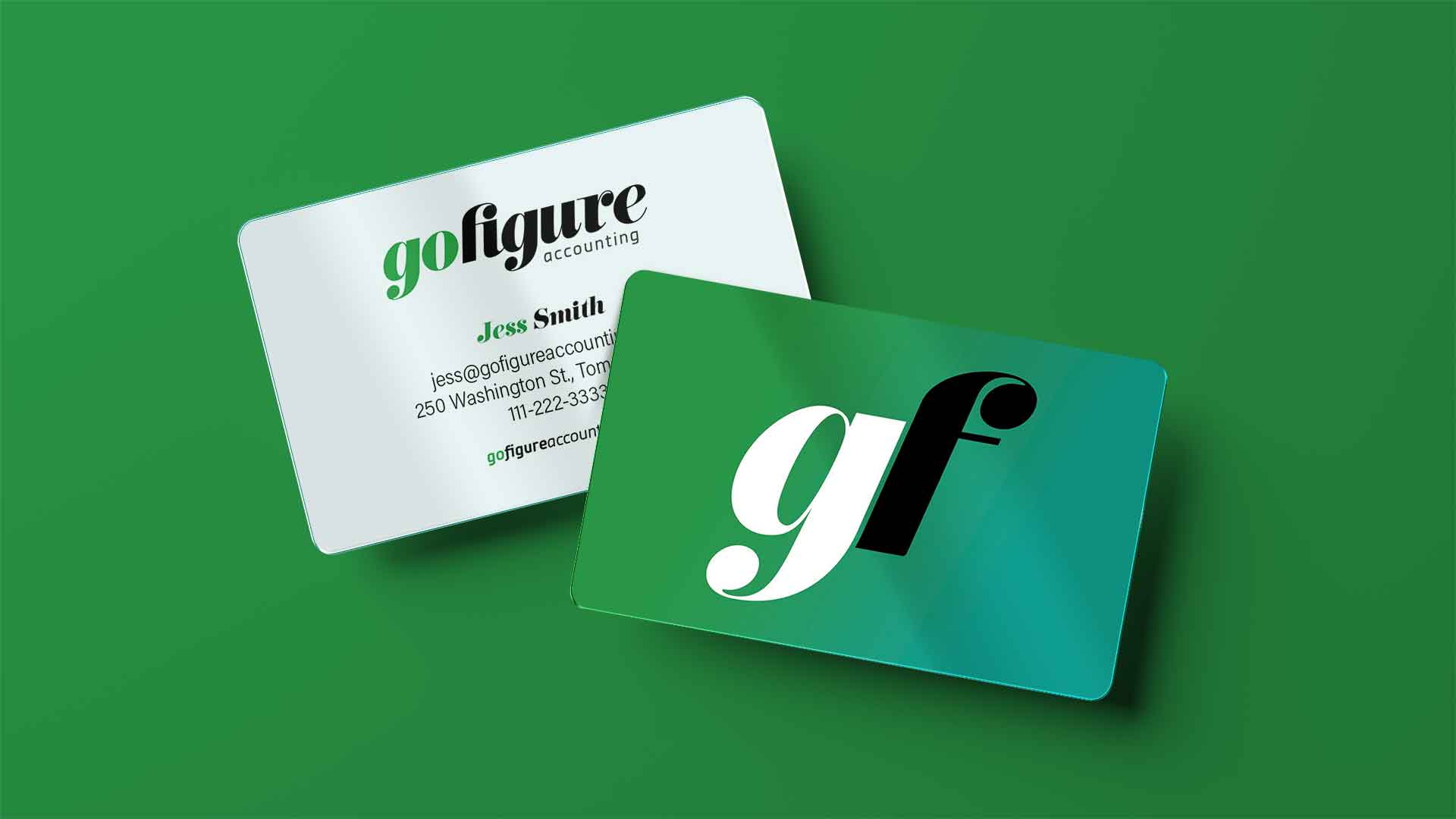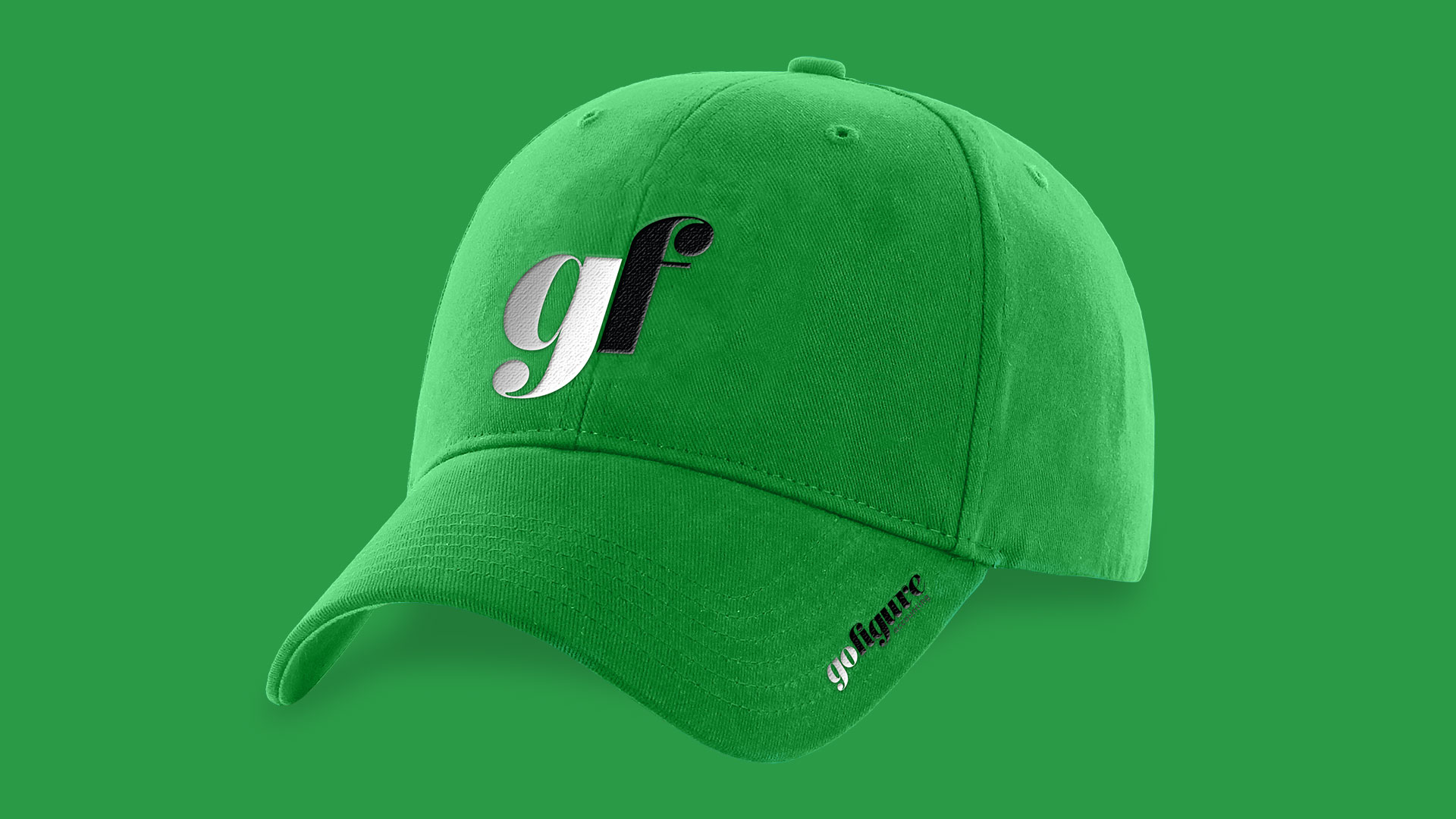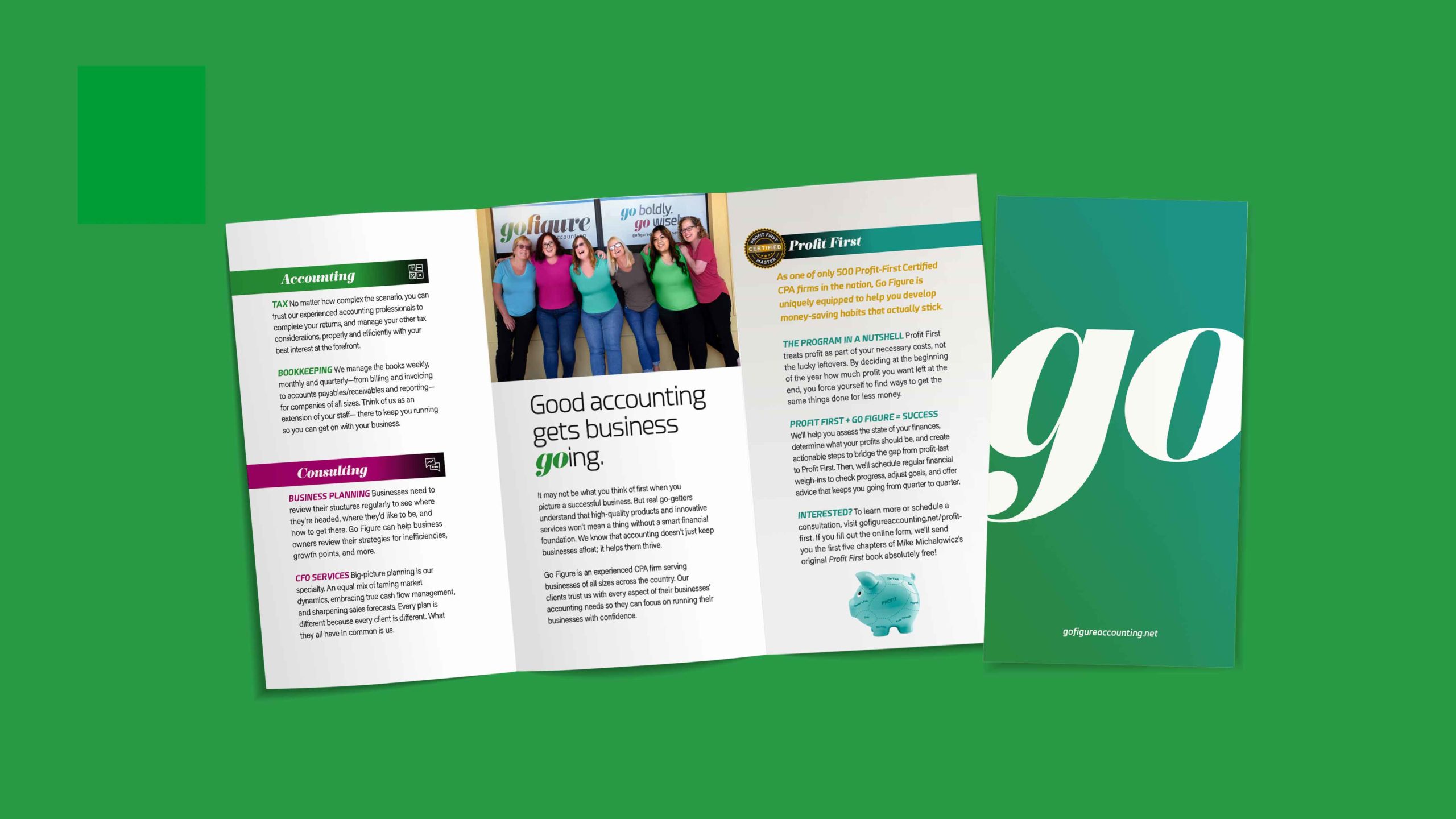 Social Media
Go Figure's social media is where we combine fun with function. We share simple tax tips and promote Profit First strategies and services intermixed with entertaining number-based shareables and highlighting women in business and history. Different combinations of photography, white space, color and text keep our feed interesting and cohesively branded.
Website
GOALS Magazine
To complement Go Figure's other marketing efforts and provide a vehicle for promoting its services and adding value for clients, we developed a quarterly small business and finance publication. Goals magazine is designed to share news, tips, and food for thought on a variety of finance and business topics. The cover story for each issue is a feature-length profile of an actual Go Figure client, and all articles are written in-house and are customized to Go Figure's client needs.