Company Type: Agriculture and Food
Location(s): Florida and New Jersey
Year founded: 2017
Target Market: Businesses—predominantly small to medium sized
---
About the Company
Captain Caliente is a small-batch hot sauce and spice company. Each of its hot sauces and spice blends is made with locally grown produce that is planted, harvested, and hand-bottled by the Captain Caliente team to be sold at farmers markets and local grocers.
The company's original tagline was "The Flavor Behind the Heat." The brand's founder takes pride in making hot sauces that are more than just hot; each of his ten sauces has a different utility, such as a wing sauce, a sambal sauce, a balsamic, and even a dessert hot sauce. This philosophy gained the brand a cult following of hot sauce enthusiasts who were willing to pay top dollar for a high-quality variety of heat profiles.
Inspiring the Rebrand
As a longtime farmer's market vendor, Captain Caliente's brand wasn't just a label on a bottle; it was a performance. To attract shoppers to his booth, the founder crafted a persona and a costume—"The Captain," an eccentric, vaguely paranormal hot-sauce superhero—whose likeness was used on the bottle labels and website branding, and who often made in-character appearances.
The Captain was wildly popular at the markets. But the over-emphasis of the character was often at the expense of other important positives, like their organic ingredients and sustainable growing methods. Plus, in order to break into larger grocery chains, the company would need a brand that didn't rely on the physical presence of a person. It was time for the Captain to come into his own.
The New Identity
The photographic likeness of the founder in boxer shorts was swapped for a custom illustration of a spandex-clad anti-hero with peppers for facial hair and the generous gut of a gourmet. The art style is inspired by pop-art and comic book elements, both to pair with the superhero theme and to make the color scheme easily interchangeable to match each of his ten flavors. The addition of some grit and distressing helps reinforce the organic, hand-made vibe.
We made a point of maintaining and enhancing the brand's sarcastic and idiosyncratic voice. The original label descriptions and website text always referred to The Captain in the third person, which made him more mysterious, but also more removed. The new text is written instead from The Captain's perspective, which allowed us to really lean into his surreal motivations and craft text that is both informative and entertaining to read.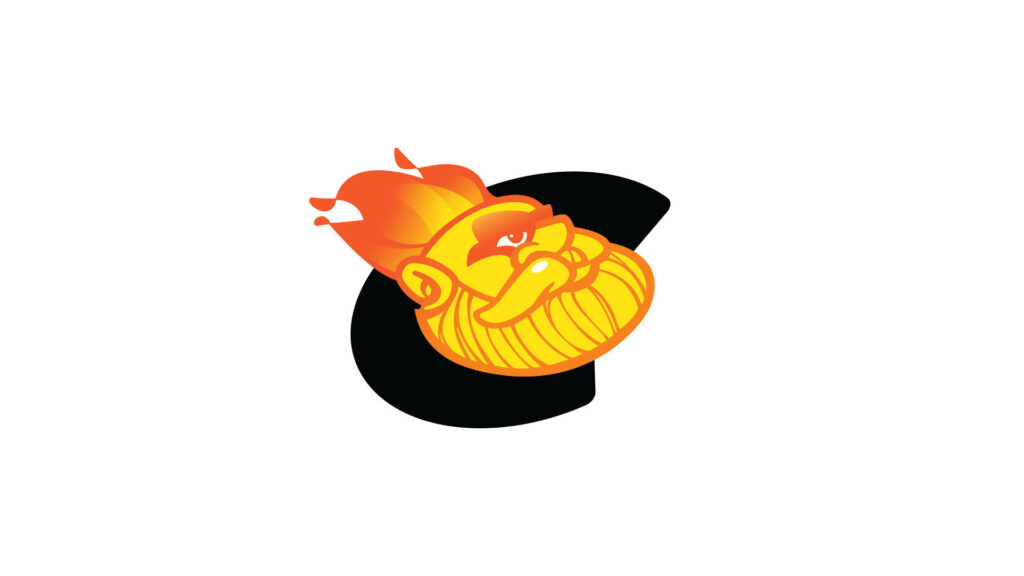 Application
Hot sauce and seasoning bottles are themed more consistently, each with unique color schemes, but the same layout of logo, description, and ingredients list.
Website
We redesigned the website to make the products the heroes. With an added heat index, reviews, and a redesigned cart, shoppers are enabled to make the most informed purchase they can.